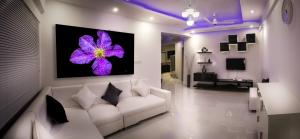 Link to media contact

http://www.mbidinternational.com/your-favorite-place/entry/bill-posner-thestorybehindyourstuff-fall-2017-winner/

T(ext only below)

When I finally decided to retire from the software industry a number years ago, one of my goals was to re-discover my creative instincts that developed within me during the 60s, while living in the SF Bay area. My creativity seemed to fall to the wayside as career, family and a busy life pushed my artistic interests to a lower priority. Once retired, I started to re-learn Photography, as my last attempt at Photography was when cameras used film and any creativity had to be done in the dull, poorly lit darkroom with corrosive chemicals. I started, as most art centered Photographers start, with silky water shots, sunsets, sunrises and the normal, everyday photos we see all the time. I followed similar paths others took, with entering small shows, providing galleries with my proposals to hang my work,...